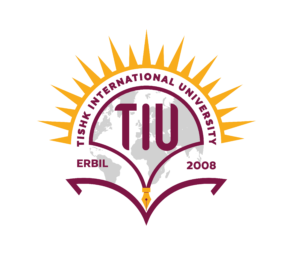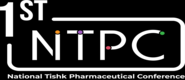 National Tishk Pharmaceutical Conference (NTPC) 2021 is the 1st National Conference on Pharmaceutical Sciences Organized by the faculty of Pharmacy, Tishk International University, Erbil, Kurdistan Region, Iraq and focused on Paradigm shift in Drug Discovery from traditional way of drug discovery to the modern ultra-rational way, with the Theme "Paradigm shift in Drug Discovery and Development".
Aim :
The goal of NTPC 2021 is to deliver an outstanding program for exchange of ideas and authoritative views by leading scientists of the pharmaceutical arena covering the entire spectrum of research in traditional and modern Drug Discovery by sharing their experiences concerning the exemplary transference in drug discovery and development. NTPC 2021 also aims to provide a platform to develop cross-cultural relationships.
To gather the scientific experts from every corner of the nation with the aim, to catalyze and advance scientific knowledge about the current Drug Discovery, present the most recent research findings, and promote and enhance scientific collaborations around the region.
To bring together community leaders, scientists, and policy leaders to promote and enhance programmatic collaborations to more effectively address the regional, national and local responses to society and overcome barriers that limit access to health care and services.
Scope :
This conference is designed to attract scientific leaders from the following arenas:
Drug Discovery and Development
Structure Based Drug Designing
Nanotechnology in Drug discovery
Phytochemistry & Natural Products
Traditional Medicines and Herbal Therapy
Computer Aided Drug Designing (CADD)
Pharmaceutical Chemistry
Drug Discoveries in major health areas such as Diabetes, CVD, Cancer, Malaria, Obesity, etc.
Drug Tolerance
Bioequivalence Studies and Assessment
New Frontiers in Pharmacology
Clinical Toxicology
Clinical Trials and Dosage Studies
Outcomes:
After participating in this conference, attendees should be able to
Discuss the drug discovery cascade in general.
Differentiate the traditional and modern drug discovery processes.
Discuss the role of modern tools and techniques in drug discovery.
Discuss the Paradigm shift in drug discovery and development.
Discuss emerging trends and Challenges in Drug Formulation & Drug Delivery.
Discuss and apply recent research findings related to Drug Discovery, Development & Formulation.