ICCRAMS is set to be the largest medical conference in Kurdistan and Iraq that will gather together local and international doctors of different specialties, clinical scientists, medical researchers, and scientists with medical biotechnology backgrounds. Participants and attendees will have the opportunity to discuss their experience and achievements in their fields, share their research and publications, and participate in exhibits and workshops to expand their knowledge and acquire new skills.
ICCRAMS will be advertised not only via the TIU media office and other regional bodies but also internationally by the aid of our global network and the conference partners; which will attract considerable attention of the public.
Tishk International University and our partners are pleased to offer this sponsorship opportunity to any individual, small business, non-profit/NGO, or corporation to be a part of this conference and ultimately the future of medicine and clinical research in Kurdistan, greater Iraq, and the Middle East region.
There are many benefits to becoming a sponsor of the ICCRAMS conference. The benefits vary based on the sponsorship package chosen, but at a minimum each sponsor will gain recognition in the medical and clinical community locally and internationally through its affiliation with TIU and the conference partners. There is more information about the benefits offered in each package on the Sponsorship Package page.
We have made the sponsorship process simple and straightforward. Simply have a look at the Sponsorship Packages page and choose from our selection. Next please download and fill out the Sponsorship Agreement and email it to [email protected] and we will be in contact with further details and next steps.
Please contact us at the [email protected] email address if you have any questions or concerns regarding sponsorship.


Capitol Hotel
https://www.capitolhotelerbil.com/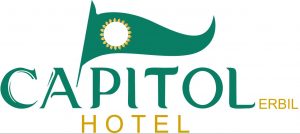 Rabar Real Estate